A leading animal rights group has named the man believed to be the German hunter who paid nearly £40,000 to shoot one of the largest elephants ever seen in Zimbabwe as a property mogul in Berlin.

EXTRACT FROM THE FOLLOWING THIRD PARTY SOURCE: Written by: Melanie Hall for The Daily Telegraph
PETA in Germany offered a €1,000 (£730) reward to anyone who could identify the German hunter photographed posing with the body of the huge elephant that was circulated widely online after it was revealed the animal had been killed as a trophy on a private shoot.
Rainer Schorr, a real estate CEO, was named by three separate sources as the hunter who sparked global anger after killing what is thought to be the biggest elephant killed in Africa for almost 30 years.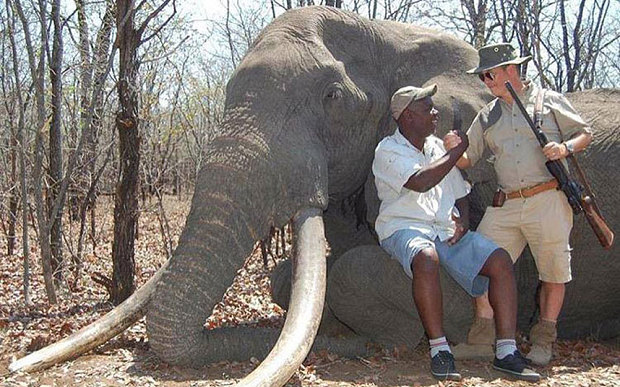 In a case that echoes the furore that erupted after Cecil the lion was shot by an American dentist, 55-year-old Mr Schorr paid US$60,000 (£39,000) for a permit to hunt a large bull elephant.
A former friend of the businessman told the Telegraph that he recognised Mr Schorr as the man posing with the body of the huge elephant in a photo that was circulated widely online after the paper revealed the animal had been killed as a trophy on a private shoot costing thousands of pounds.
The man, who ended his eight-year friendship with the CEO more than a year ago over a business disagreement, said he was told a few weeks ago by a mutual friend of his and Mr Schorr's that the businessman was on a hunting trip in Zimbabwe.
But after seeing the photo and believing his former friend had killed a huge animal, the man's partner contacted PETA and identified the hunter as the founder and CEO of private equity and asset management company Rainer Schorr Beteiligungsgesellschaft (RSB) in Berlin.
"I was a little bit surprised because after that lion in summer… We are no longer in the times when you can do something like that. Why should we hunt these animals today?" said the man, who asked not to be named. "Those big elephants, that's not really the challenge. I don't know why you do that nowadays."
The former friend said hunting was Mr Schorr's "big passion" and that the entrepreneur partly owned a farm of around 12,000-13,000 acres in Namibia where he would indulge in this pursuit.
The man said of the elephant: "I never saw one like that before – you see small tuskers, but a big tusker, I always wanted to see one. Such a big tusk elephant, he should be kept, even if he's 50 years old, he still can make some babies and pass on the genes."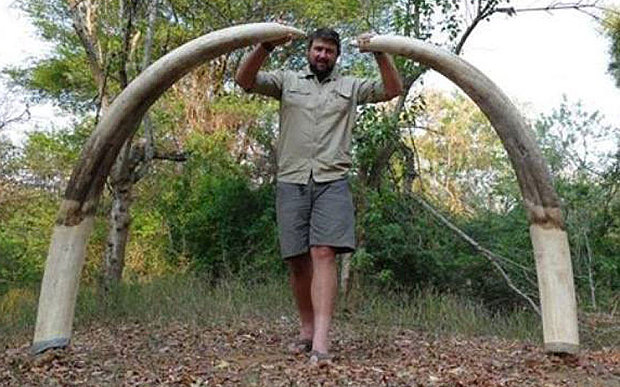 He added: "On the other side, you have to be realistic, when that guy pays for a hunt, which is legal in Zimbabwe, you do nothing wrong according to national laws."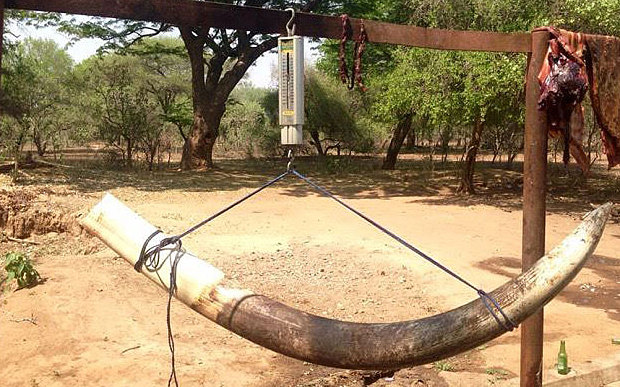 Cecil, a black-maned lion beloved by tourists, was shot by American dentist Walter Palmer in Hwange National Park using a bow and arrow in July, triggering international anger.
It was claimed that Mr Schorr was accompanied by a local, experienced professional hunter esteemed by the hunting community for finding his clients large elephants.
The huge animal, whose exceptional size was illustrated by his tusks, each weighing in at around 110lb, was shot on 7 October in a private hunting concession in Malipati safari area.
The businessman, described as a father of one, is reported to have travelled to Zimbabwe to conduct a 21-day game hunt including species among the Big Five – elephants, leopards, lions, buffalo and rhinoceros.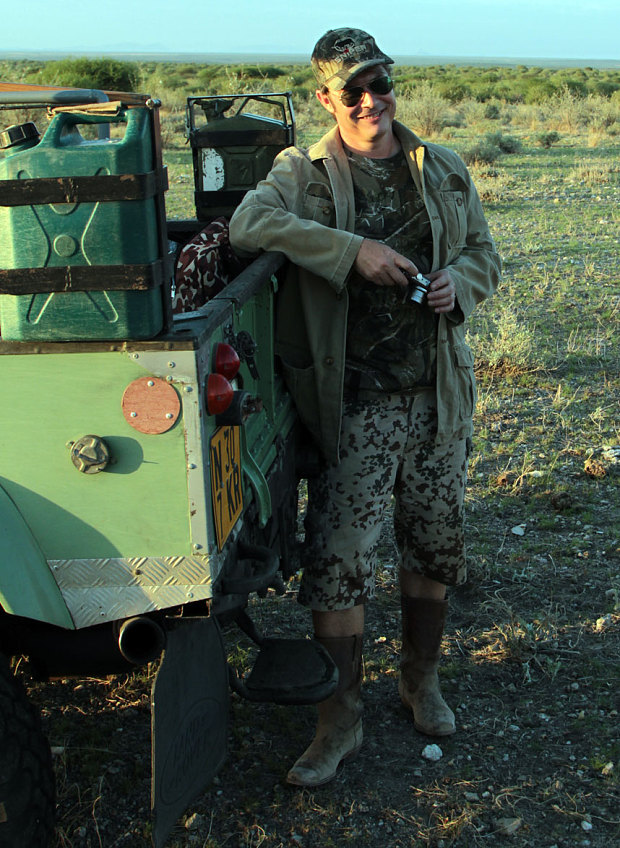 Although the hunt was legal, with the kill celebrated in hunting forums around the world where it was suggested he might have been the biggest elephant killed in Africa for almost 30 years, the case has reignited debate over hunting animals as trophies.
Conservationists and photographic safari operators in the area were in uproar, saying the animal, thought to be between 40 and 60 years old, was exceptional and should have been preserved for all to see.
When approached by the Telegraph, Mr Schorr said: "I don't know what you are talking about. You have the wrong person." He claimed he was at a trade fair from 5-8 October in Munich, southern Germany, at the time the hunt took place.
Although Mr. Schorr did not specify which trade fair he attended, it is understood he meant the Expo Real investment and real estate trade fair, which took place in the city from 5-7 October.
However, Mr. Schorr's name does not appear in the published list of participants at the trade fair, and when contacted for the full list of participants who had not agreed to appear in the official public list, a spokeswoman for organisers Messe München said they could not disclose that information because of data protection.
Mr. Schorr was asked for further comment, together with confirmation proving that he was at the trade fair, but he has not responded, and his office said that he was no longer contactable regarding this matter.
Harald Ullmann, the vice president of PETA Germany, said: "The person responsible for this was so stupid, he thought he could quietly fell a massive elephant for kicks and get away with it, and then fled into hiding."
In Zimbabwe, hunting is legally permitted in certain areas and the Zimbabwe Parks and Wildlife Management Authority has said that Malipati safari area, where the elephant was shot, is being leased out to the Chiredzi Rural District council under "arrangements where communities benefit from revenue generated from wildlife-based projects including hunting in the area".
"Such hunts go a long way in assisting communities in the surrounding area," said the Zimbabwe Parks and Wildlife Management Authority in a statement.
It added that the elephant population of the Gonarezhou-Malipati complex was estimated at 11,452 elephants according to a 2014 aerial survey, and that the Malipati safari area is allocated an annual sustainable quota and hunting permit.